Teaching English (TEFL) online is an amazing opportunity for absolutely anyone! Whether you're a full-time worker, who's fed up with the 9-5 world of work and want to be your own boss, a recent graduate, who's looking to kick-start a new career, a full-time parent, who wants to earn a little extra on the side, or an explorer, who wants a way to earn while you travel, there are plenty of opportunities for everyone!
But how do you get started? What qualifications do you need? And what are the key steps to landing an online English teaching job? Well – keep reading to find out! We've got the ultimate guide for you!
For more Info about TEFL and How to get Started please Contact Amy on Instagram and for more about the Courses Click Here.
How to get Started (step by step):
What TEFL qualification you'll need
What technology you'll need
CV/Resume tips
How much you could earn
How to find and apply for online TEFL jobs
Things you'll need:
A laptop/PC
A webcam
A headset
Strong internet connection
Props/backdrop
1. Get TEFL qualified
First things first – when it comes to teaching English (TEFL) online, you'll need to make sure you have the correct qualifications. The easiest and quickest way to get qualified to teach English online is by taking a TEFL Course. What is a TEFL Course? Well, TEFL stands for Teaching English as a Foreign Language and a TEFL Course will give you all the skills and knowledge you need to teach English to anyone who isn't a native-English speaker. You also need to make sure you're taking your course with a reputable and accredited provider, so you can make sure it will be accepted by employers and you won't have wasted your time and money on it!
All the TEFL Courses are fully accredited by Ofqual, DEAC-approved, and recognised by employers across the world. They will qualify you to teach English online and you don't even need a degree or any previous English teaching experience, just a fluent level of English and a can-do attitude!
We have a range of courses to choose from, so which is the best one for online teaching jobs, we hear you ask? Well, they are all great but we would say the most suitable for online teaching is the Level 5 420-hour Advanced TEFL Diploma.
This is because it covers all the essentials of TEFL, with the added bonus of some specialist courses that will be really useful for online teaching, particularly:
Teaching One-to-One and Online
Teaching Business English
Teaching IELTS
Teaching Business English and Teaching IELTS will be especially useful for any adult students you might have, as these 2 areas are often their motivation for wanting to learn English online! This knowledge will also help you to access higher salaries with online teaching jobs.
Teaching One-to-One and Online will really help you as well, for obvious reasons, but it also because it takes you through how to lesson plan and fill out the time when you only have one student. Online classes are often private, with only one student present, and creating enough materials to fill the time/keep your student engaged for the full class can be tricky, unless you know how!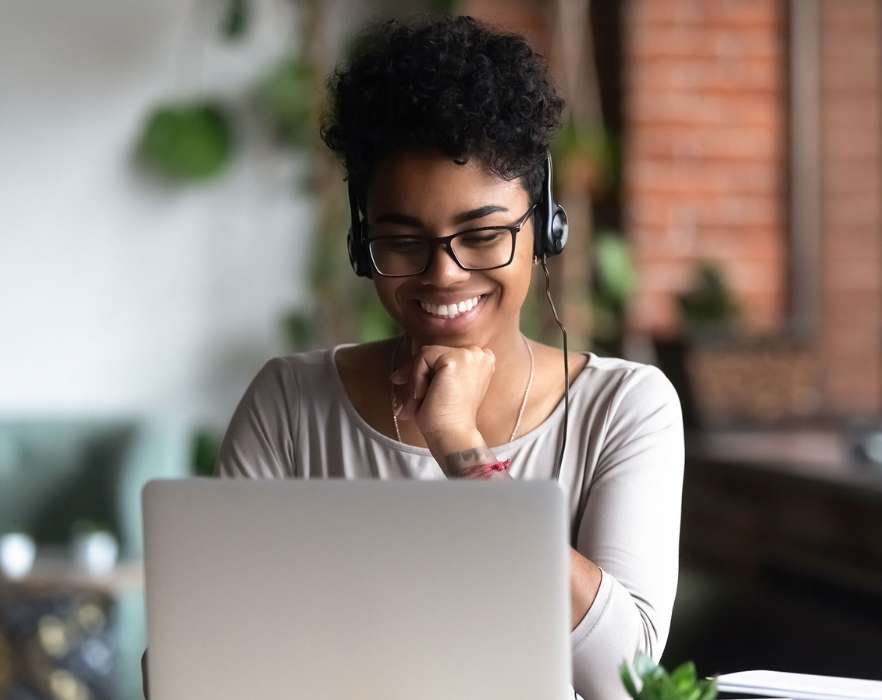 2. Make sure you've got the right tech and props
Teaching English online doesn't require much in terms of setting up, but there are some things you'll need to make sure you have before you start, these include:
A laptop/PC: There are some online English teaching companies that let you teach English through your smartphone, but to boost your chances of securing a job and to make it easier to teach, we'd recommend using a laptop or PC.
A webcam:  Most laptops and PC have built in webcams that you can use, just make sure the quality if good enough for your students to be able to see you properly.
A strong internet connection:  Most online English teaching companies will recommend a minimum of 10mbps download speed and 2mbps upload speed.
A headset with build in microphone: Your laptop/PC might already have built-in speakers and a microphone that you can use
Props!: These are really important when teaching online, as they make teaching easier and help your students to understand what you mean and keep engaged. For children: flashcards, colourful print-outs, toys, star charts and other reward systems. For adults: clear print outs/diagrams that relate to what you're talking about and a whiteboard (so you can write out/highlight different words and phrases)
A backdrop:

 

As you'll be teaching from home/different places abroad, you probably won't have a professional background. You can pick up a portable background (decorative fabric/sheet that you can pin things to) or use posters to create one.
Want even more in-depth info? Check out our Online Equipment guide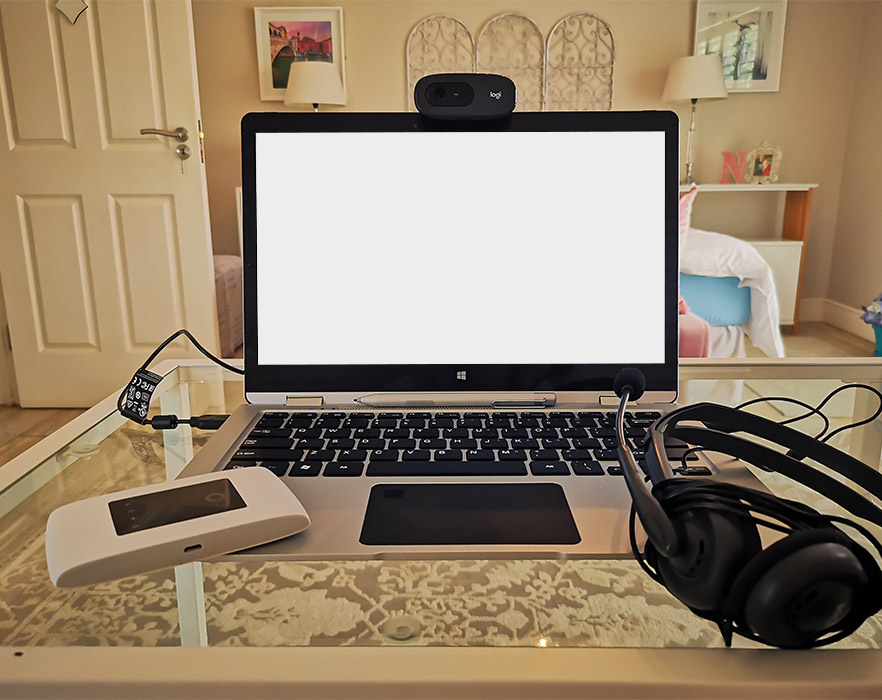 3. Think about who you want to teach
Now that you're TEFL certified and you have the correct hardware for teaching English online, it's time to decide what kind of students you'd like to teach. There are millions of people in the world looking to learn English, so you'll be able to choose between quite a lot of different student profiles and if you want to keep your options open, you can completely skip this step. We'd recommend choosing a preferred student profile though as it can help narrow down your job search.
To work out your ideal student profile, it's a great idea to ask yourself these questions:
Children and/or adults? Do you want to teach children, adults, or both? If you want to teach children, it's a good idea to think about the age group you'd like to teach.
Beginner, intermediate, and/or advanced students? What is the minimum language level that you want to teach?
Which type of English lessons? Conversational English,

 

Business English, or Academic English?
One-on-one lessons and/or group lessons? Do you want to teach on a one-to-one basis or are you prepared to host group lessons?
Lesson planning or pre-planned lessons? Do you want to use a curriculum prepared by your employer, or do you want to create your own lessons plans?
With your answers to these questions, you can start to narrow down your student profile. Once you've narrowed down your preferences and have a full picture of your student profile, it's time to find a company that has this type of student.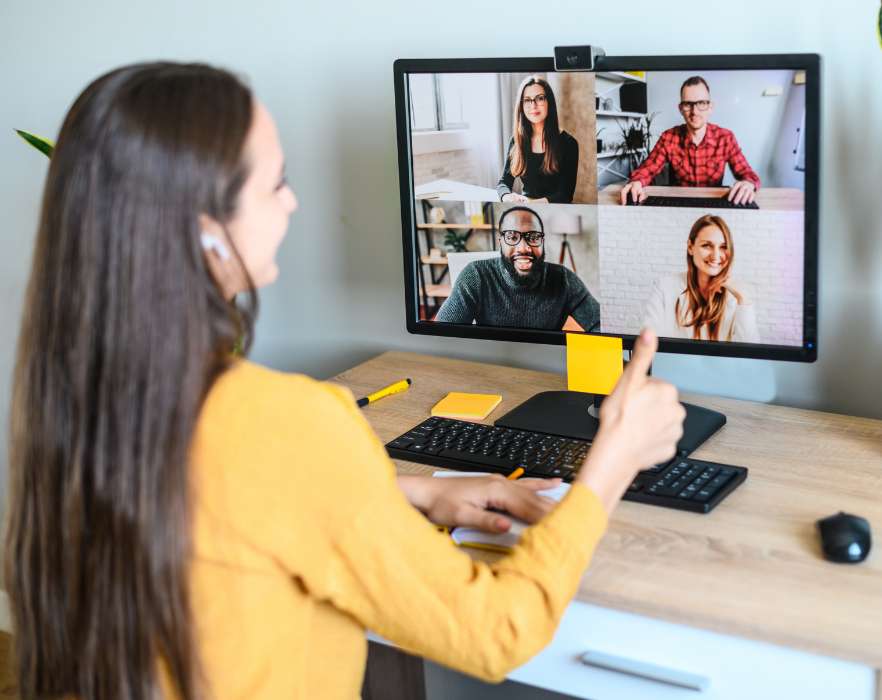 4. Update your CV/resume
Like you would for any job, it's a great idea to update your CV/resume before you start looking and applying for jobs. Although some online companies will require you to fill out one of their application forms rather than sending in your CV/resume, updating it now will give you the chance to zero in on the skills and qualifications you have, and make sure they are TEFL relevant!
To boost your chances of landing an online English teaching job, even without teaching experience, make sure you're highlighting the following in your CV/resume:
Any practice teaching/tutoring completed as part of your certification process
Communication skills you have acquired in previous jobs
Leadership skills you have acquired in previous jobs
Any technologies/programmes that you are proficient with (especially Skype, Zoom, etc.)
Any training you may have provided in previous jobs
Want more detailed guidance? Check out our other blog post on building the perfect TEFL CV/resume.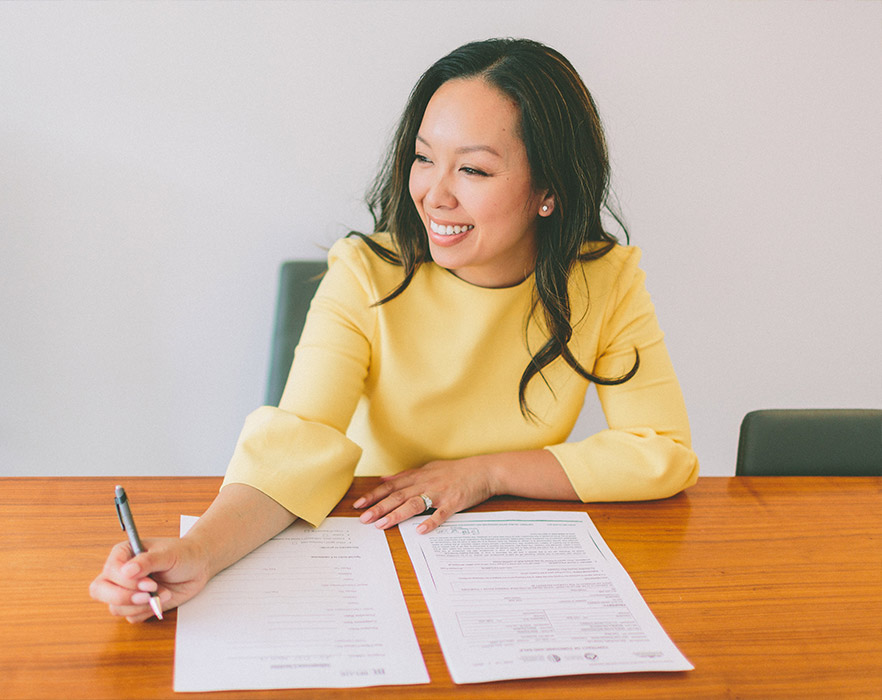 5. Search for online teaching companies/platforms
Looking for online English teaching companies/platforms is easy enough, as there are lots of them out there looking for qualified teachers like you!
A great place to start is to contact Amy and she will help you.
With so many companies out there, how can you check if the one you're applying for is reputable? All you need to do is google search for the name of the company and reviews, and you'll find lots of independent review sites, YouTube videos, and personal blogs that will provide you with honest opinions!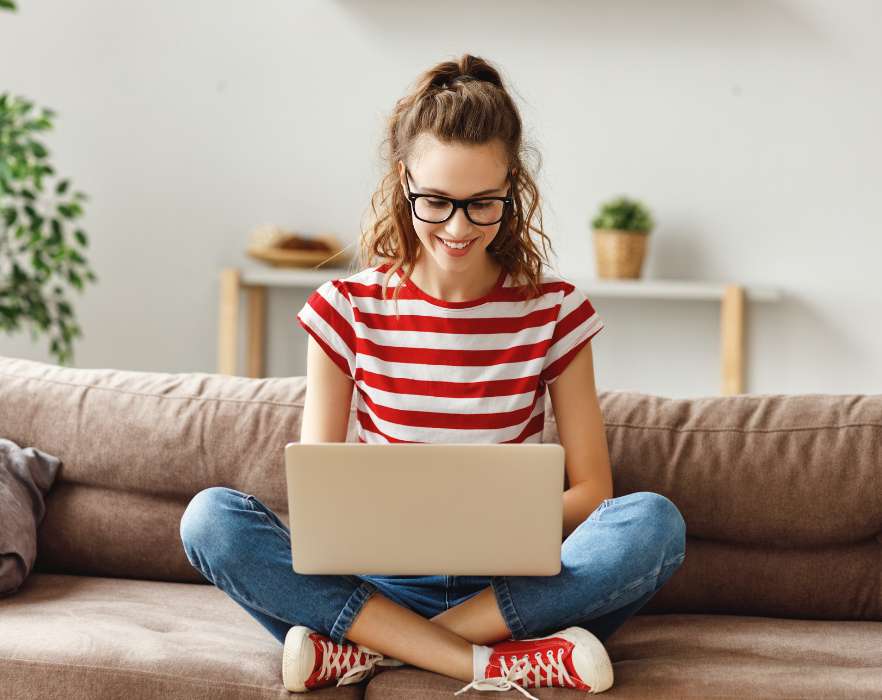 6. Think about salary
So, you've found the companies you want to apply for and you're ready to start applying but you might want to think about something else first – your salary!
Salaries for online teaching jobs can vary widely depending on experience, qualifications, and the type of jobs you're applying for. They are also different to classroom TEFL teaching salaries, so, even if you have classroom teaching experience, it's worth doing some research beforehand. This way you can plan things out, financially, and work out how many hours a week you want to dedicate to online teaching, in order to get the salary you want.
Not sure where to start? Take our quick salary quiz to find out what sort of salary you could be earning with online teaching jobs.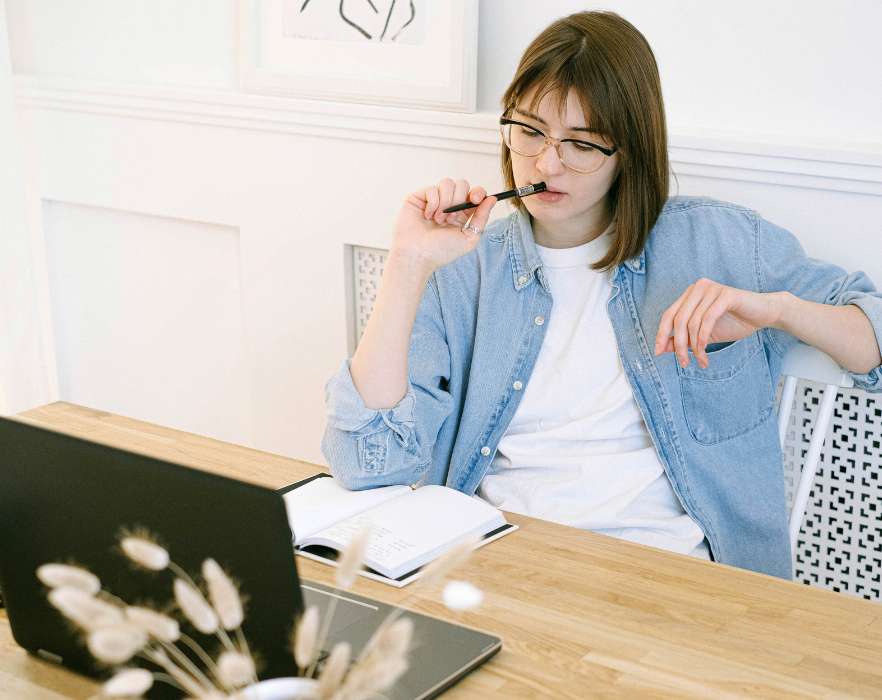 7. Apply for online jobs
Once you've researched salaries and found the companies that you like the look of, it's time to start applying!
As there are loads of online teaching jobs out there, and the numbers are growing all the time! All you have to do is contact Amy and she will put you on the right path.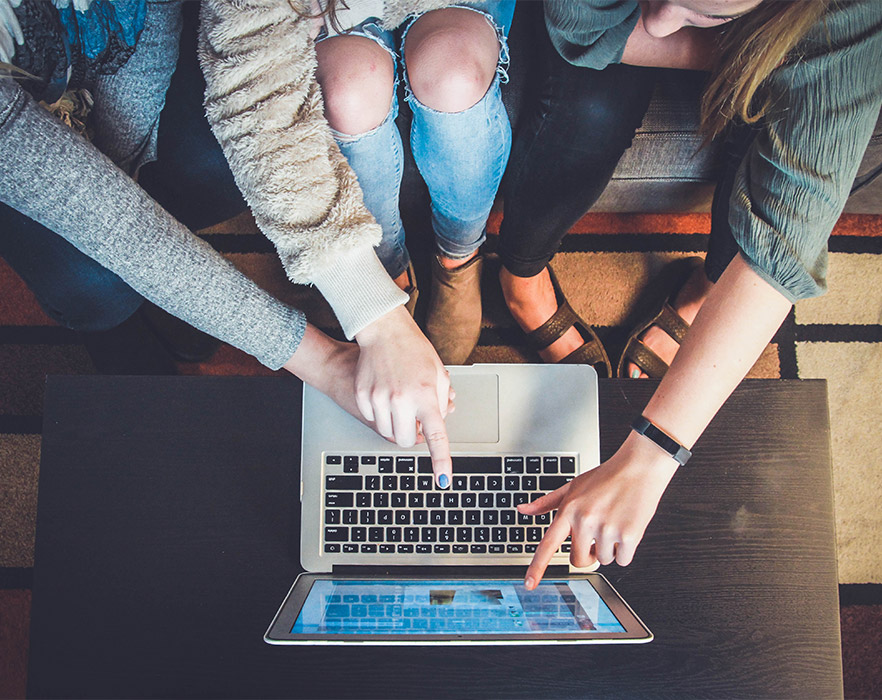 8. Give an amazing demo lesson
In addition to the usual job application and interview, often conducted online via video call, many online English companies will also require you to conduct a demo lesson.
If you've applied to one of the larger online English teaching companies that prepares its own curriculum, the company will have specific expectations for your demo lesson that you'll need to meet. They will generally send you the curriculum and expectations in advance, so all you need to do is read through it and prepare. It's a great idea to search YouTube for demo lessons from your company. You'll be able to find lots of helpful information and tips from experienced tutors.
Smaller companies work slightly differently and will generally send you a lesson plan or expect you to create your own. As part of our TEFL Course, you'll have learnt how to effectively lesson plan, so it's time to put these skills to good use! If you're creating your own lesson plan, make sure you plan it according to either your ideal student profile or to the student profile of the company you're applying for. If the company only work with young children, make sure your lesson plan is aimed towards them and includes fun activities to keep them engaged.
Remember – stay confident and smile!
For more detailed demo lesson instructions and ideas, check out or blog post on how to do an online demo lesson.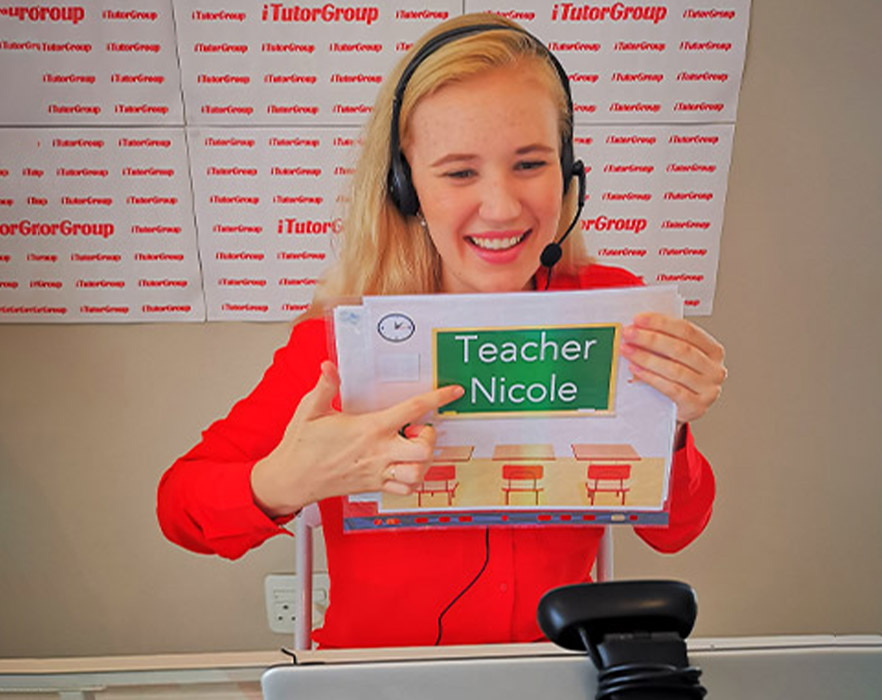 9. Start teaching!
Now you've aced your application, smashed your demo lesson, and worked out how much you'll be earning, it's time to get to the fun part – teaching! Once you've been accepted with an online English teaching company, you'll be able to schedule your first lesson. Don't be nervous, you've got this! Make sure you've set up an area in your home ready for teaching and that you've tested all of your hardware and software before your first lesson. You should also have your lesson planned effectively and your props ready to hand, and then you're good to go! Enjoy!
Contact AMY for any info and Questions you have about Teaching English (TEFL) Online.
If you want to travel and Teach Abroad see our other post Here.
Source: i-to-i.com